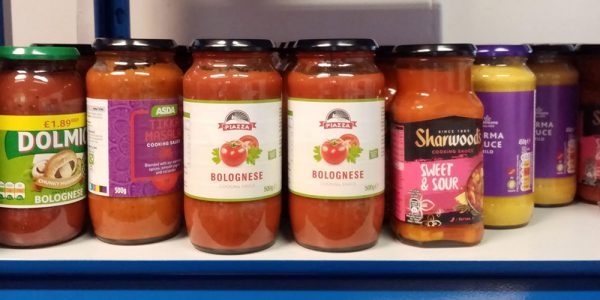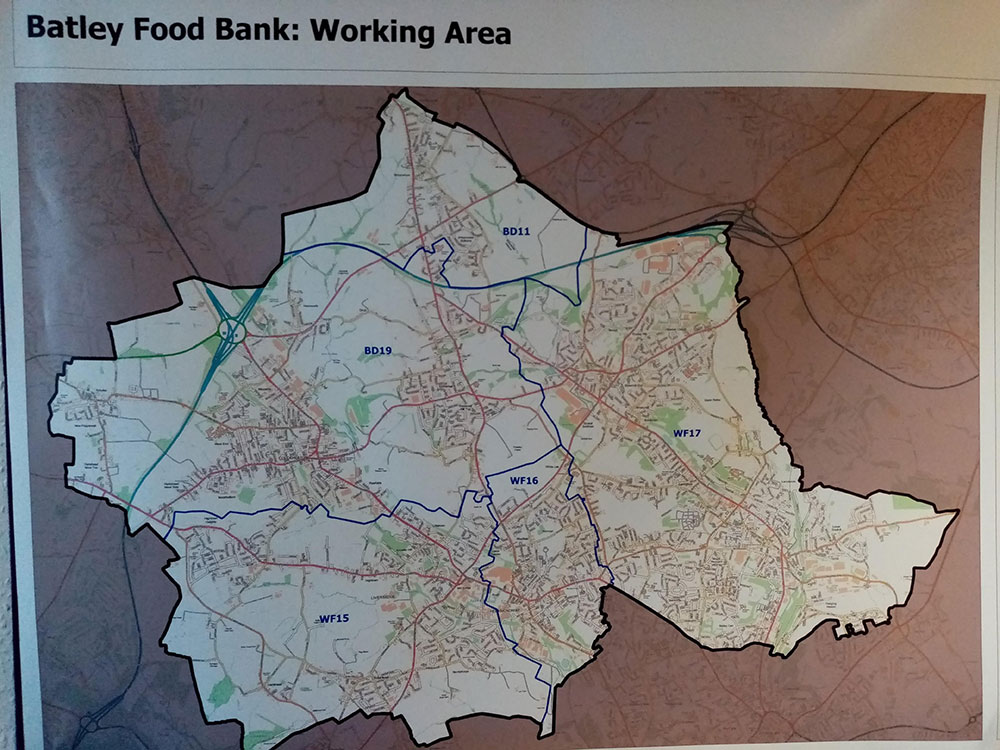 Helping people in the Batley area
Batley Food Bank is a registered charity number 1157520. We are open 5 days a week Monday to Friday, currently 12-4 pm, providing food for people in need in Batley and the surrounding area.
We shall be closed for Easter on Good Friday and Easter Monday.
Our base is now 26 Wellington Street, Batley, WF17 5HU. We're the middle door. This is the first step in our quest to find a new, permanent home.  If you or your organisation can help us to do this, please get in touch by phone on 01924 474999 or email to trustees@batleyfoodbank.org.uk
We have helped many thousands of people since we were established in 2013 and continue to do so, thanks to the generosity of local people, organisations, community groups and businesses who donate both food and money to us. Food donations are great, but we can't always specify exactly what we need and how much. That's where money donations come in. We have good relationships with local and regional suppliers who can often supply to us on favourable terms.
We operate mostly on a referral basis – this means people need to get an official agency to tell us that they need food. This helps us to give out our 7 day food parcels as fairly as possible, and can be a way for people to make sure they get all the help available to them, for example fuel vouchers which may be issued by the Local Welfare Provision team.
We encourage our clients to come in and collect their food wherever possible. At the moment we can offer a delivery service where this is is needed.